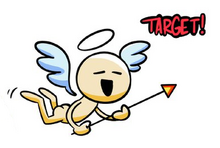 Target!
Beau is the third of Headdy's friends.
Apperance
Edit
Beau is an angel like creature with a shiny staff like weapon and a halo.
Beau is only shown in the boss battles, as the guide to show you the boss's weak point while shouting Target! making it easier to defeat them.