Act 2, Scene 1

"Practice Area"

Japanese name:
Three Friends
Practice Area is the name of the first scene of Act 2, in the video game Dynamite Headdy.
After his escape, Headdy arrives in North Town, where he pays a visit to some of his friends. Headcase stores different heads that Headdy can put to use in otherwise difficult situations. Hangman is of a round shape that Headdy can grab onto to pull himself to hard-to reach places. Beau specializes in targeting the weakpoints of bosses for Headdy to take aim. Together, these three friends hope to train up Headdy for the many difficulties ahead.
Basic Walkthrough
Edit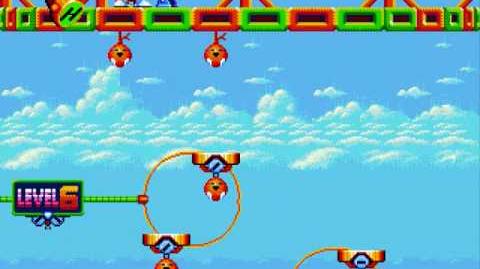 Featured characters
Edit
There are no items in this level.
Secret Bonus Points
Edit
Complete Headcase's training.
Complete Hangman's training.
Complete Beau's training.
Other notes
Edit